Reserve Time
When the RisoLAB is open for on-site printing, all students who are currently enrolled in a Continuing Education or Undergraduate course at the SVA RisoLAB or who have paid for lab access after completing a full semester long course are free to book up to six hours of printing time per week (Monday-Sunday), total.
Printer Policies
Individual reservations can only be made for up to four hours in a single session.

Students are asked to indicate the nature of their projects, especially the color drums they will be using during their printing sessions. This will be added to reservation information so that other students can make scheduling requests based on the availability of specific color drums.

Submitting a request does not guarantee placement on the schedule. If multiple reservation requests are submitted at once, RisoLAB staff will add reservations on a first come, first served basis.

Cancellations must be made at least 24 hours in advance; multiple last minute cancellations may impact reservation privileges.

The RisoLAB does not charge additional fees for usage of any of our ink colors except metallic gold. We charge a flat rate of $15 per printing session for this color, which can be paid through our PayPal account:
Color Chart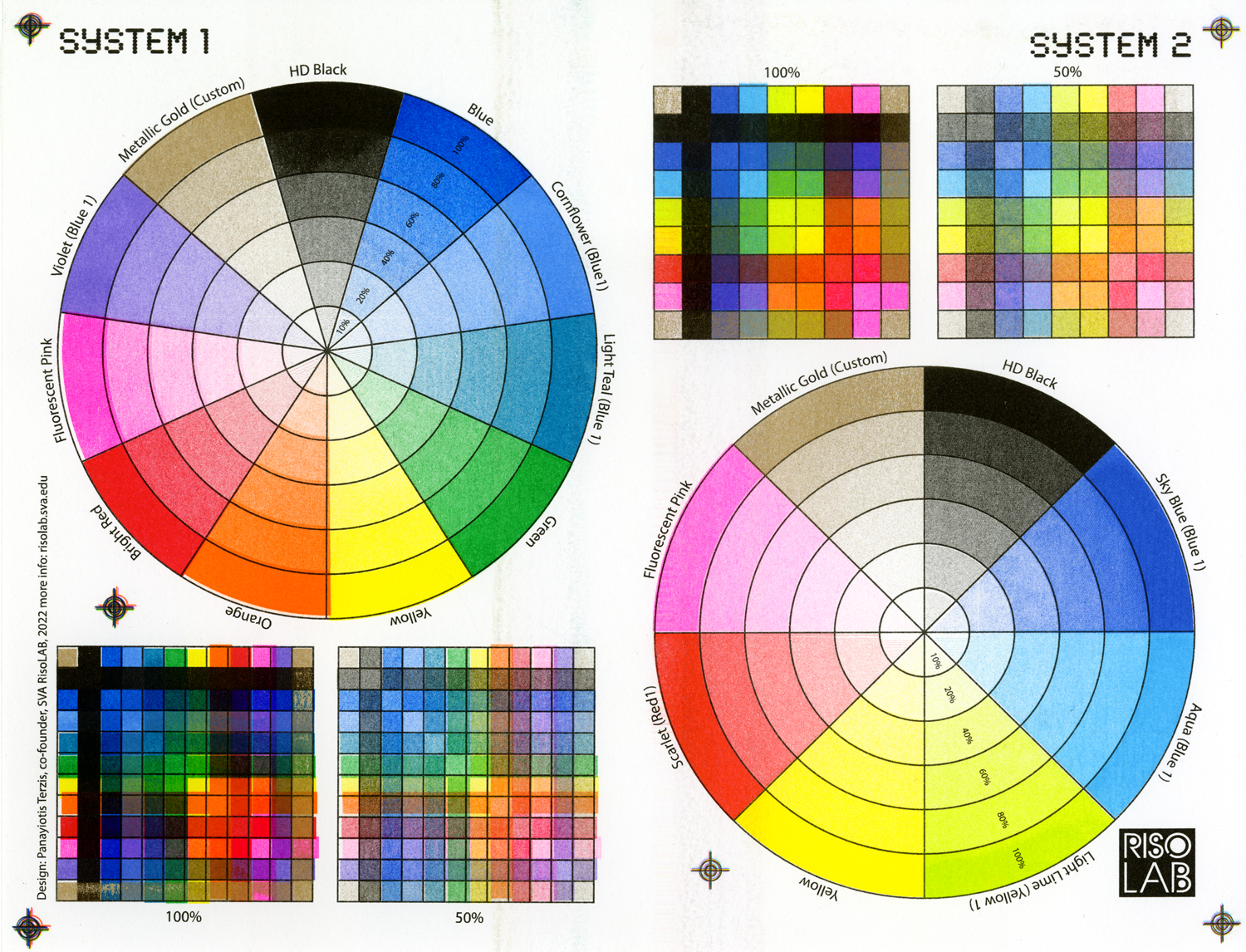 RisoLAB Request Form
The RisoLAB is closed for spring maintenance from May 1st through June 4th. The RisoLAB request form will re-open for reservations on Monday, June 5th at 8 AM. Our summer semester will run from June 5th through August 15th, 2023. See you soon!