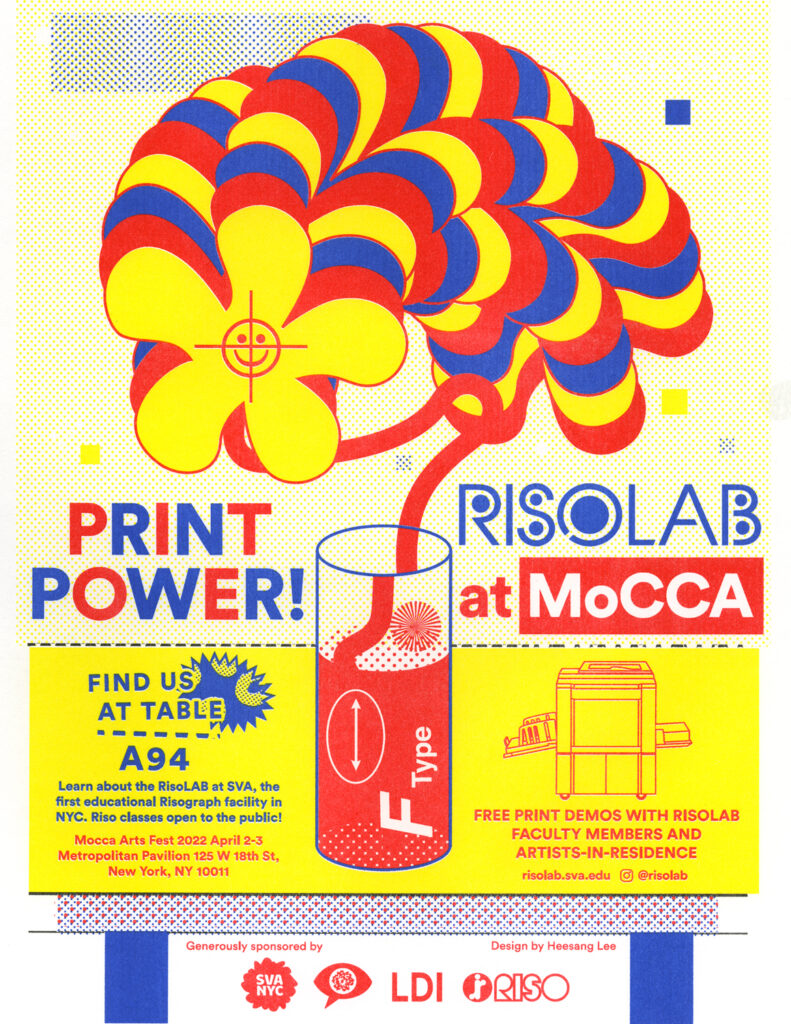 Poster by Heesang Lee
The RisoLAB will once again be participating in the Society of Illustrators' MoCCA festival on April 2nd and 3rd along with the MFA Visual Narrative Program! This event brings together hundreds of small publishers and independent artists and collectives from the worlds of illustration, independent comics, zines and artist books. Since 2017, the RisoLAB has participated in this event in coordination with Riso, Inc. and our leasing company LDI. As always, we will have a Risograph duplicator on-site and will be inviting participants to try out the process for themselves, creating a two or three color print using the drums we have available. Our former Artists-in-Residence will be on-site to run demo printing sessions and help teach the process, and we will be selling print editions by AIRs created during their time at the RisoLAB.
Visit us at table A94, right by the entrance to the event! MoCCA will take place at the Metropolitan Pavilion on 125 west 18th street in New York, NY. The event runs from 11-7 on Saturday April 2nd and 11-6 on Sunday April 3rd. For tickets and more information, please visit SOI's general information site for the event.
Go Back